Here you will be able to download patient forms that your midwife may refer you to during the course of your care at the Sierra Natural Birth Center.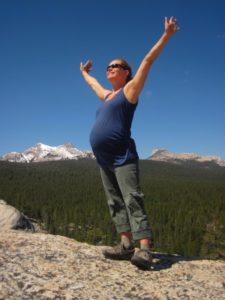 ---
Early Pregnancy
All About Kegels
Build Your Iron Stores
Eat Well For Your Baby!
Homeopathy for Pregnancy, Childbirth, & Breastfeeding
Nausea in Pregnancy
Nutritional Support – Standard Process
Protein Counter
Vitamin D Council | Vitamin D during pregnancy and breastfeeding
12 Things You Can Stop Worrying About
Flu Vaccine in Pregnancy
Essential Oils to Avoid in Pregnancy
WIC
Depression in Pregnancy – Aviva Romm
Harmony Genetic Screening
Late Pregnancy
Count Your Baby's Kicks
DONA Labor and Birth
Group B Strep – Aviva Romm
If Your Labor Starts Too Early
Packing Your Birth Bag
Pelvic Pain
Postpartum Vital Signs
Belly Mapping
GROUP B STREP CONSENT
Glucose Testing in Pregnancy
Natural Childbirth
Penny Simkin YouTube Chanel
Delayed Cord Clamping-Penny Simkin
Spinning Babies
Precious Arrows
Aviva Romm – Integrative medicine for women and children
Evidenced Based Birth -Water Birth
Baby Grower Blog
Doulas – Evidence Based Birth
Premature Rupture of Membranes – Evidence Based Birth
Online Childbirth Classes

Newborn Procedures/Tests/Medications/Info
Breastfeeding
10 More Reasons To Breastfeed
LLL Meeting Notice 2017
Tuolumne County Breastfeeding Resources
LLL Laid Back Breastfeeding
LLL Storing Milk
LLL Resource List
LLL – Diaper Log
LLL Feeding Ques
La Leche League
La Leche League of Tuolumne County
Pumping Essentials
Breastfeeding Resources-Stanford University
Breast Feeding Inc.
Postpartum Care
Shrinx Belly – Postpartum Belly Wrap – Check them out here. Also available on Amazon
Thyroid Problems After Pregnancy
Natural Health After Birth
Babies & Children
Essential Oils for Babies and Children
Aviva Romm – Children's Health
Local Photographers