We work as a team at the Sierra Natural Birth Center. Every birth will be have the presence of at least two attendants, one of whom will be a Certified Nurse Midwife (CNM) or a Licensed Midwife (LM). The second attendant may be a Certified Nurse Midwife (CNM), Licensed Midwife (LM), a Registered Nurse (RN), or AABC Certified Birth Assistant. 
Ellen Jasmer – RN, LM, CPM, CNM

Ellie has been practicing midwifery, bringing babies into the world for over 45 years now. After the loss of her first pregnancy and the realization that she knew absolutely nothing about her own body or pregnancy, Ellie wanted to learn everything she could in preparation for her next pregnancy. When reading the early writings of Ina May Gaskin, she knew she was to become a midwife, which inspired her educational quest in the spring of 1974. She caught her first baby in June of 1976. In her early years, Ellie attended births as a traveling home birth midwife throughout the Sierra foothills and Central Valley. Her dream to have her own birth center, close to home,  where families can come and have their babies in a peaceful and comfortable environment came to fruition June 19th, 2014. Ellie believes that every baby should be born into loving hands and desires for that love to be extended to the parents throughout the childbearing year. This is accomplished through a holistic and educational approach to care that empowers women and their partners to trust and feel comfortable with their bodies.
Ellie's two adult children were born in her home next to the birth center. She lives with her husband of over 28 years in Sonora, California and together they have six adult children and twelve grandchildren. Ellie loves caring for mamas and babies and if she ever takes a break, she enjoys the great outdoors, swimming, being creative, and tending to her beloved chickens and lambs on the birth center's small farm.
Dody Rogers – LM, CPM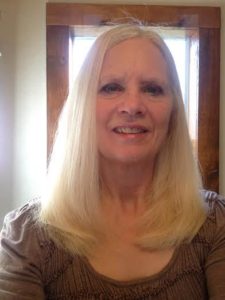 Dody's journey in birth work started in 1973 during her hospital stay following the birth of her first child. After hearing another woman screaming in childbirth, Dody felt compelled to help her and other women like her. She has played the roll of childbirth educator, doula, assistant, and direct entry midwife in births across the United States in both home and hospital settings. She currently travels in the tri-county area (including Stanislaus County) delivering couples at home. Dody believes that every woman should be able to give birth the way she wants surrounded by nurturing, comforting, and informed people. She received her licensing and certification in 2012.
Dody lives with her husband of over 43 years in Sonora, California. She is a mother of three adult children, two of whom were born at home. She is the proud grandmother of eight and loves flowers and history.
Mary,  RN, Doula
Mary is a Registered Nurse and Doula. She has been an RN since 1992 and has worked in a variety of settings, including the Emergency Room and  our local Public Health Department, where she worked as a case manager for high risk pregnant mothers. In addition,  she has worked as a Childbirth Educator.
Mary gave birth at home to her oldest son  in the late nineties  with Ellen Jasmer, CNM by her side.  She went on to have three more natural childbirths with Ellie.  Each birth was intimate and peaceful, filled with joy, and  was an empowering milestones in her life.
It is her great joy to serve women throughout their pregnancy and during their labor, delivery, and postpartum experience at the Sierra Natural Birth Center. Mary, wholeheartedly, believes that birth is a sacred and miraculous journey that equips women for a lifetime of love, courage, and strength.
Mary and her husband raised their family locally, where they have enjoyed gardening and raising their sheep and chickens. She  also loves photography, homeschooling and homesteading, as well as, traveling and learning  about different cultures around the world.
Sarah Loughmiller, LM, CPM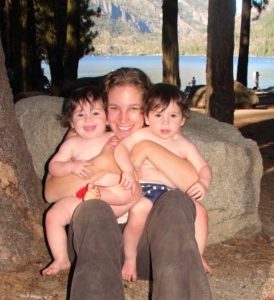 Sarah began attending births as an assistant in 2010, enrolled in midwifery school later that same year and since has attended over 300 births. Sarah completed midwifery school in 2015 with AS degree in midwifery and passed the licensing exam to become a licensed midwife in California in 2016. She believes that birth is a natural process that can have many variations of normal. Sarah gave birth to all three of her children at home and became more interested in midwifery care as a career after her last birth and realizing the limited choices offered to women who do not fit into the classic definition of "normal" in most hospitals. She believes that women should have choices in their care; and that when women are encouraged and allowed to be an active participant in their care, they come away from the experience much more empowered and satisfied. Sarah brings strength, patience and calm to the practice.