At Sierra Natural Birth Center, we work with various doulas throughout several local counties who love what they do. Below you'll find a little bit more about each of them as well as how best to contact them for services!
---
Caitlin Wilbur
Caitlin discovered her passion for birth work and acquired professional doula training in 2012. Since then she has attended couples in home, hospital, and birth center settings as well as provided hours of pre/postnatal coaching and comfort. Caitlin takes every opportunity to learn more about how to best care for pregnant and laboring women and their families. She strongly believes in the benefits her line of work brings to the delivery room and beyond and thinks every women who desires doula support should have access to it. Caitlin lives in Mountain Ranch, CA with her husband, two dogs, six chickens and one sassy cat. If she's not meeting with new clients or running off to a birth, you can almost always find her hiking, cooking, or digging around in her garden.
You can contact Caitlin via email at doulaofthesierra@gmail.com
 Hana Sloan
My name is Hana Sloan, and I am a birth and postpartum doula. After my first baby was born, something ignited in me, a passion to help pregnant and laboring women. I am blessed to have had three wonderful birthing experiences, but I know many people who unfortunately did not, and mostly because of lack of support and care. I knew I wanted to find some way to offer the support that is so desperately needed in this time of labor and postpartum. I met Ellie Jasmer when I worked as a hairstylist and we would talk about babies and birth and every time we talked I walked away feeling inspired and even more passionate. I slowly began my journey to become a doula, with the help of Ellie who was able to get me connected with some wonderful people. My goal during labor is to make the mom feel loved, supported, and reassured. I want all women to know that they have options and as a doula I can be that advocate and that reassuring voice. My goal is to make the mom feel empowered and in times when she may be having doubts to offer her that encouragement, whether it be emotional or physical, to keep going and to let her know she is strong and capable.You can contact Hana via email at hanasloan@gmail.com
Melinda Lancaster 
I am a professionally trained doula and have been providing care for families since 2012. In 2016, I received my certificate as a lactation educator counselor from UC San Diego. It is an absolute privilege and passion to support mothers and babies. I offer physical, emotional, and informational support during pregnancy and birth. I also provide breastfeeding support. I am constantly in awe of the strength, wisdom and joy each family has during their journey. I would be honored to be a part of yours.
You can contact Mindy through her website mountainmotherdoulacare.com
Kara Bechtle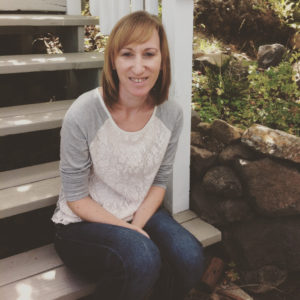 Kara began her studies in holistic medicine nearly a decade ago while living in Eastern Europe. Since then she has graduated from the Chestnut School of Herbal Medicine and Rosemary Gladstar's Herbalism course. After struggling with infertility issues for nearly two years, Kara and her husband welcomed their sassy and sweet baby girl in the fall of 2015. She had enjoyed a beautiful and healthy pregnancy with plans for a natural, water birth at the Sierra Natural Birth Center. However, with signs of preeclampsia at 38 weeks, Kara ended up being induced and then went through a c-section to deliver her daughter safely. Having to quickly switch to an alternative birth plan also meant that her plans for postpartum care and support needed to change. Her decision to become a holistic postpartum doula was set in motion when her daughter was four months old. She decided she needed to share her birth and postpartum story as part of her process of healing and works towards helping other women navigate new motherhood with proper support. She us currently enrolled in the Pacific Institute of Aromatherapy and finishing her certification through the DONA International Postpartum Doula program.
You can contact Kara through her website here.
Kristina Bridges
Shortly after giving birth to my first child, I just knew I wanted to be involved in births forever.  I found myself spending the next few years raising my two boys and getting giddy when others would share their birth stories.  It was a topic that truly thrilled me.  I could talk birth-talk all day long, so I knew I needed to pursue this passion.  I dove right in a started the process of my Doula Certification through DONA. I quickly made myself accessible to births and fell in love with every bit of it.  From being on call and getting that 2am phone call, to watching a mother meet her babe for the first time…I feel truly spoiled to be a part of such a momentous occasion for families. I also feel it incredibly important to show mama love.  Mamas are powerful and courageous, delicate and vulnerable, and deserve respect and love. I believe women should be supported during this time in their life and praised for their endurance and grace.
You can contact Kristina via email at mamalovebotanicals@gmail.com
Michelle Low
Michelle received her official doula training in July of 2016. To say that helping families deliver babies is in her blood wouldn't be too far from the truth. She grew up watching her L&D RN mother teach childbirth education classes and guide families through pregnancies, labor and birth. She has assisted in many labors and births in an unofficial status, but after delivering her beautiful baby girl at the Sierra Natural Birth Center, she decided she wanted to help women achieve their ideal births as a trained birth doula. She lives in Ponderosa Hills with her handsome husband and their feisty daughter, Adelaide Rose.
You can contact Michelle via emial at mishlow914@gmail.com